RAZR Quality Services – Why Partner with RAZR Solutions
RAZR has extensive experience working with government and commercial clients to improve patient outcomes through quality and safety improvement initiatives nationwide. We have worked with hundreds of hospitals and providers across the U.S. in implementing QI strategies and achieving CMS quality improvement goals for the past decade. Our healthcare improvement teams work hand-in-hand with healthcare professionals to improve the quality and safety of care for all patients. We offer setting/topic-specific, on-site and virtual coaching, educational training, best practice tools, and resources to help providers/practitioners improve in quality measures, compliance, and resource utilization.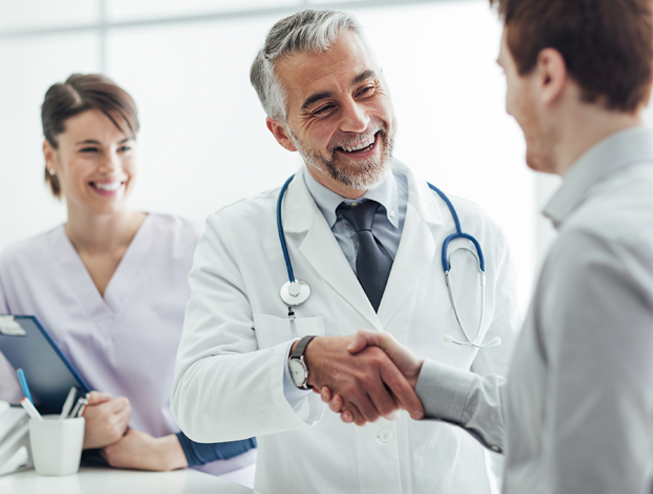 RAZR adheres to The Centers for Medicare & Medicaid Services (CMS) Quality Strategy six goals in the delivery of quality healthcare:
Make care safer by reducing harm caused in the delivery of care.
Strengthen person and family engagement as partners in their care.
Promote effective communication and coordination of care.
Promote effective prevention and treatment of chronic disease.
Work with communities to promote best practices of healthy living.
Make care affordable
RAZR attributes its success to 7 strong attributes: Fairness, Responsibility, Accountability, Reliability, Expertise, Trust, and Integrity
RAZR Healthcare Improvement Team and Commitment to Quality
RAZR's healthcare improvement team is comprised of multiple subject matter experts that can lead the design, implementation, education, training, and technical assistance for effective and sustainable quality improvement initiatives. These team members collaborate closely with organizations to implement strategic and individualized improvement programs designed to specifically address the healthcare needs of all patients. RAZR strives to help improve the utilization of available resources within the communities that your patients live by identifying and eliminating social determinants of health and overall health care disparities and inequities.
RAZR realizes that improving healthcare for all Americans in this ever-changing and evolving landscape, requires a unified team and an individualized approach to care delivery. We encourage and welcome you to partner with us in your healthcare improvement journey and see the difference that we can make for your organization and the patients (and their families) under your care.